Restorative & Aesthetic Dentistry In Pasadena, CA
Helping You Achieve Your Dream Smiles With Quality Dental Care
Every day, patients visit our dentist with different needs. Sometimes they're seeking cosmetic procedures or restorations to improve the look of their smiles. Other times, they visit the dentist for functional reasons – to repair broken teeth and replace missing teeth. While both types of treatments are designed to improve your smile's appearance and health, the goals are different for each one. Restorative dental care is designed to fix dental problems that affect your oral function. Cosmetic dental procedures can improve your smile's appearance but do not improve your teeth functionality. At Jeanne V. Devi DDS, located in Pasadena, CA, we offer restorative and aesthetic dentistry treatments to help our patients achieve optimal oral health. Contact us at (626) 795-2544 to schedule an appointment.
Restorative & Aesthetic Dentistry In Pasadena, CA
Quality Dental Care That Preserves Your Oral Health And Smile
Restorative dentistry is focused on repairing structural issues which are affecting the health and function of the smile. These can include chipped teeth, broken crowns, cracked teeth, and missing teeth. Some restorative services include fillings, dental crowns, bridges, or dental implants. Restorative treatment is performed to improve oral health and prevent further decay or damage. While cosmetic dentistry procedures focus on improving the overall appearance of the smile, restorative treatments help rebuild tooth structure and strength for a healthier mouth overall.
Aesthetic dentistry involves any dental treatments that focus on improving the appearance of your smile. However, they may not always improve how well your teeth work. This means using procedures like teeth whitening, porcelain veneers, and composite bonding to correct cosmetic issues like stained teeth, misalignment, chips, and gaps. Aesthetic dentists can also perform cosmetic gum reshaping to reshape the gum line and give the teeth a more even appearance.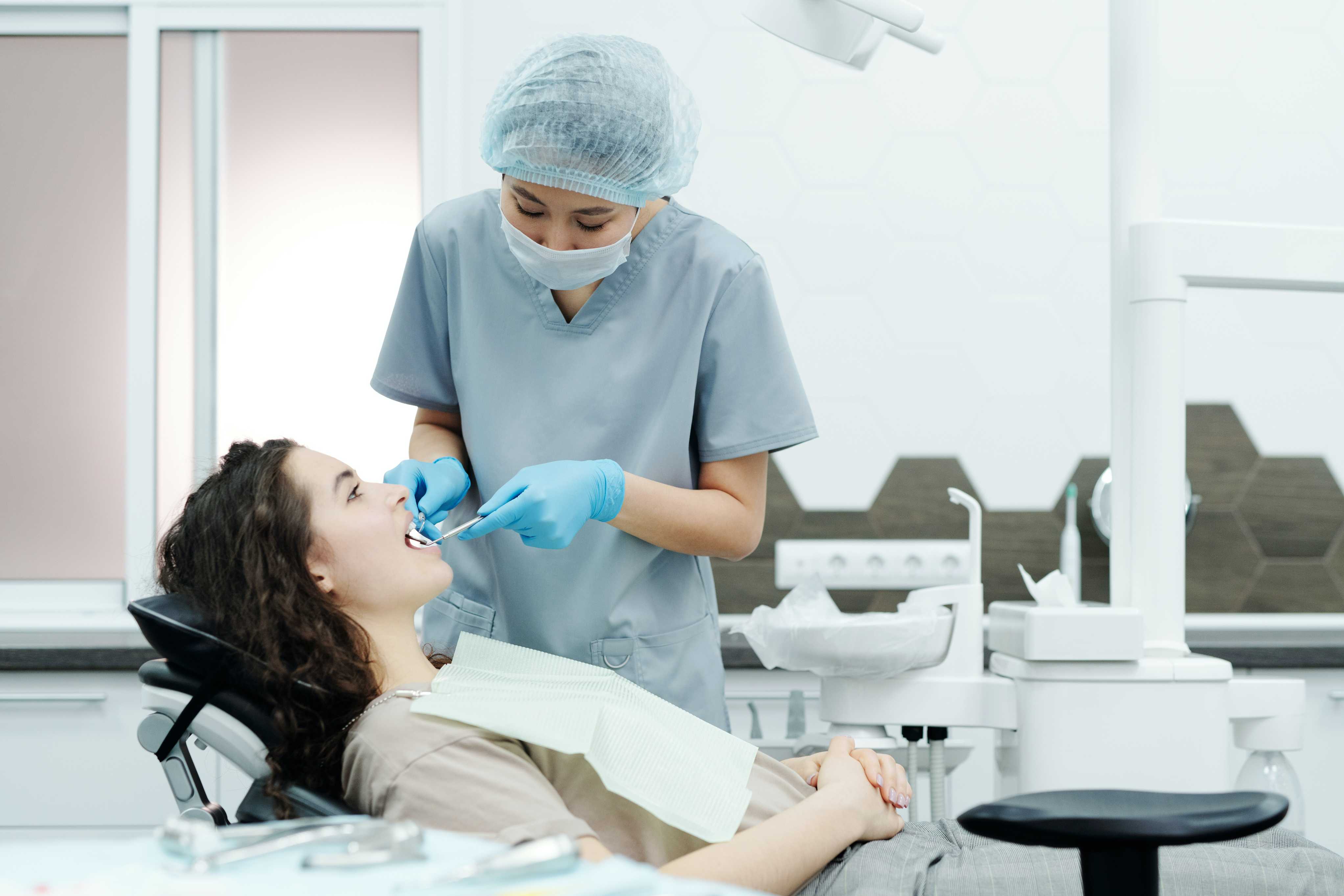 Improve Your Oral Health. Book an Appointment Today!
WE DELIVER HEALTHY SMILES
"I had an awesome experience during my visit. Dr. Devi really cares about her patients and her whole team is great! They really care and walk you through their procedures. I'm glad to have found them! "
-Adrian G.
Jeanne V. Devi, DDS Patient
READ MORE REVIEWS
Get a Smile to Last A Lifetime With Our Aesthetic And Restorative Dental Services
Request an appointment by calling us at (626) 795-2544